Original article (in Serbian) was published on 24/07/2023; Author: Milica Ljubičić
After edited photos of "supercell clouds" and false claims that the storm from last week was man-made, Raskrikavanje ran into more viral, manipulative storm-related posts. One Twitter user planted a photo of hail "around Belgrade" that actually occurred in Italy, and some others shared photos of oil facilities with claims suggesting they were weather control weapons.
"The surroundings of Belgrade, the storm took away everything, and to me, this looks anything but a normal formation of hail, this was published on Twitter on July 21, along with a photo showing two large pieces of hail that resemble a cauliflower in shape.
The photo was retweeted almost 70 times in three days and collected more than 400 likes.
Although hail with an unusual shape hit Serbia these days, the photo shown was not taken in our country.
Through a reverse search, we found it in a post from July 19 on the Italian Facebook page and the website Tornado in Italia. It is said that the photo was sent by a reader from Carmignano di Brenta, near the city of Padua in the northeast of Italy, after the storm that also hit this country that day. According to local media reports, around 100 people were injured during the storm.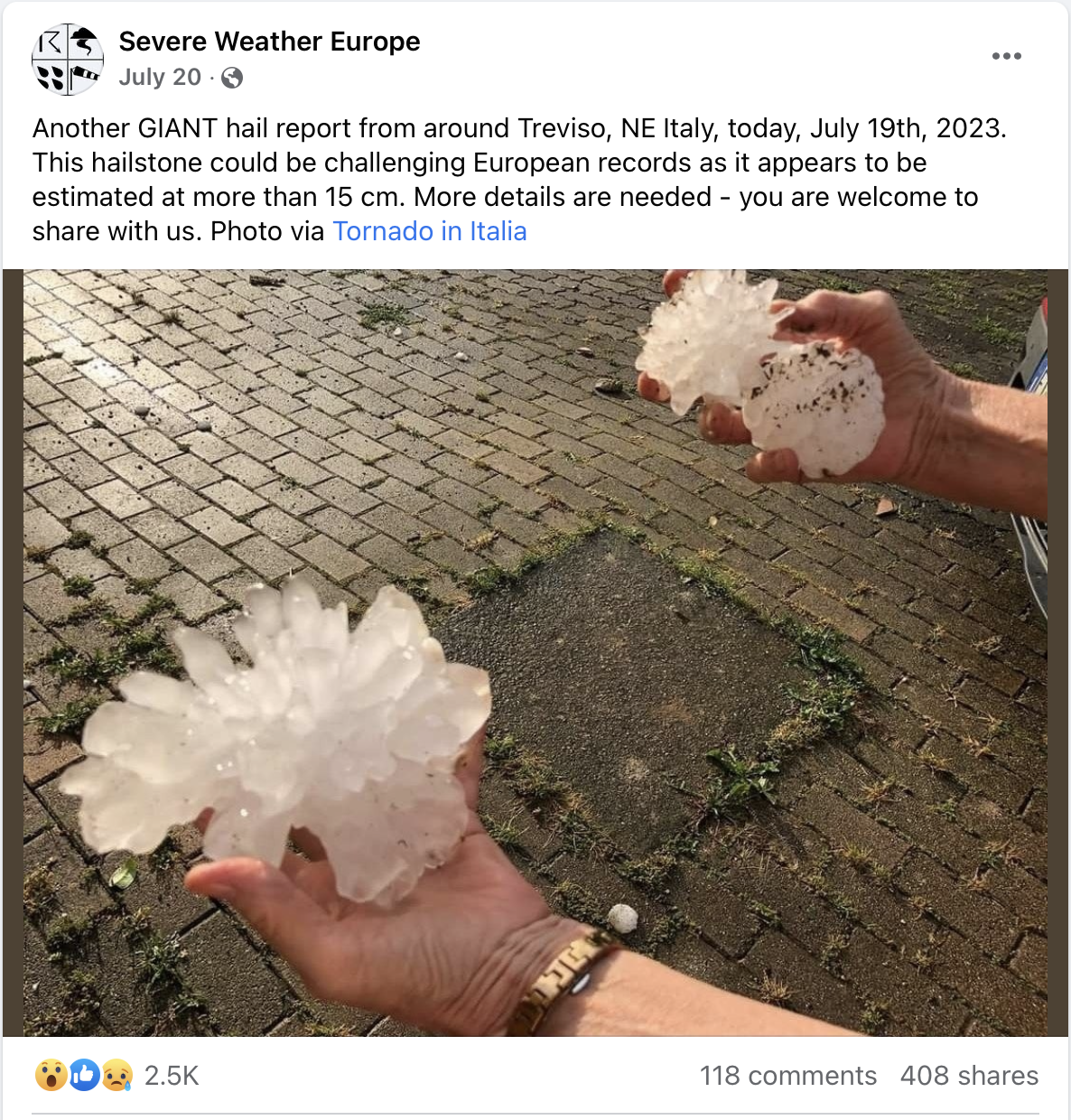 As Portal 021 explained, hail in the shape of a cauliflower or a clove of garlic, although unusual, is still not a new phenomenon, but rather typical of the so-called supercell storms.
Several Twitter users indicated in the comments below the published tweet that it was a photo from Italy, and not from Belgrade, but the post with the incorrect description was not deleted or corrected.
The oil refinery component is shared as a "climate weapon"
In recent days, a video lasting a few seconds has appeared on social networks showing a large black plant, which is claimed on the networks to be a "climate weapon".
Even though Istinomer established two days ago that it was a plant that is part of an oil refinery, that did not prevent conspiracy theorist Sasa Borojevic from sharing the video on his Facebook featuring incorrect claims.
"It's not climate change, it's a climate weapon. I will present the evidence soon", Borojevic announced on July 22. His post collected about 2,000 likes in two days, and it was shared over 1,000 times.
The same was also shared on the TikTok account "Theory of Truth", where it has so far collected almost 3,000 views.
"Climate weapon, not climate change. All the storms that happened recently were created in the same place", the video description states.
However, as Istinomer wrote, it is the so-called oil regenerator – fact-checkers from this web portal found footage of the installation of the plant at the Dangote oil refinery in Nigeria in 2019.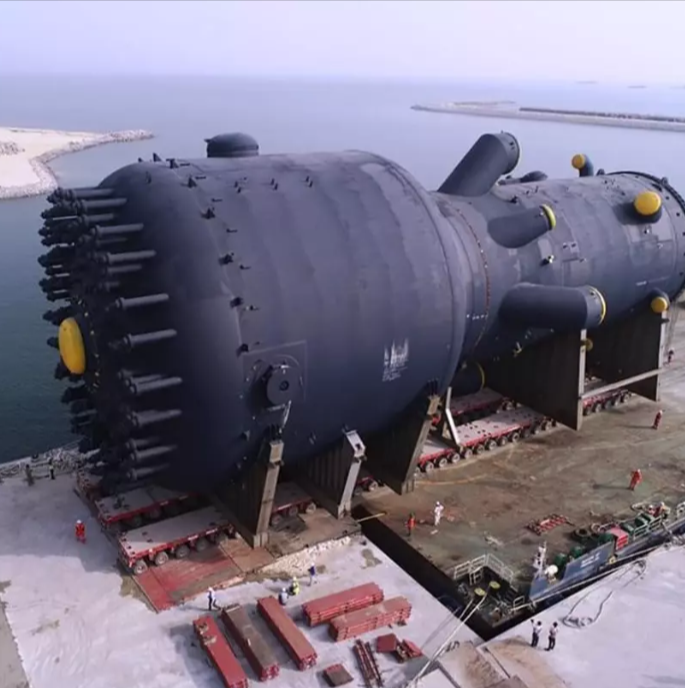 Photo: Mammoet.com